Category: Technology
---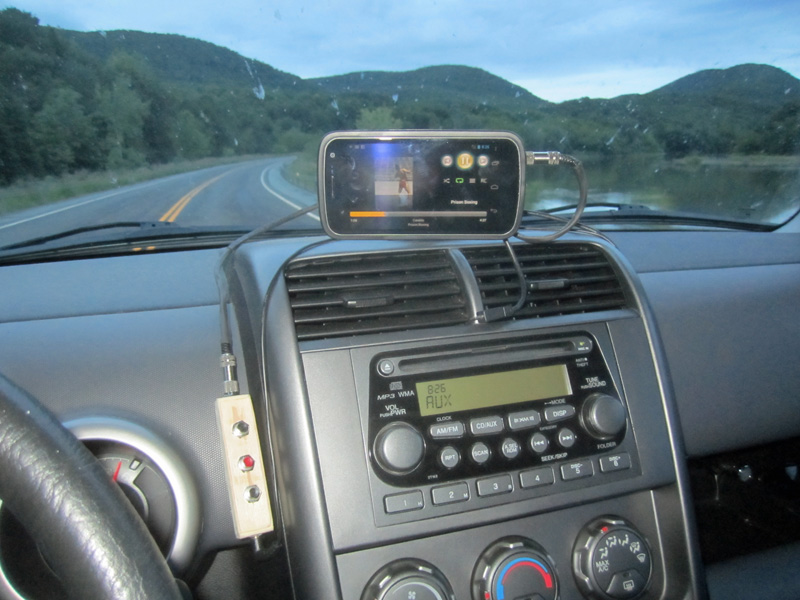 I use my phone a lot in the car to listen to music and podcasts. With subsonic I have full access to my entire music catalog which makes it a no brainer to use instead of fooling with CDs.  However I found myself really missing having physical buttons to control pause, play, and track skipping.  Aside from the convenience, it was also a little dangerous for me to be messing with my phone while driving.  Inevitably, I would end up hitting the wrong button, and that would be an even bigger distraction. … [continue reading]
– Jamie @ 12:50 PM on Jun 7, 2012
Comments [0]
---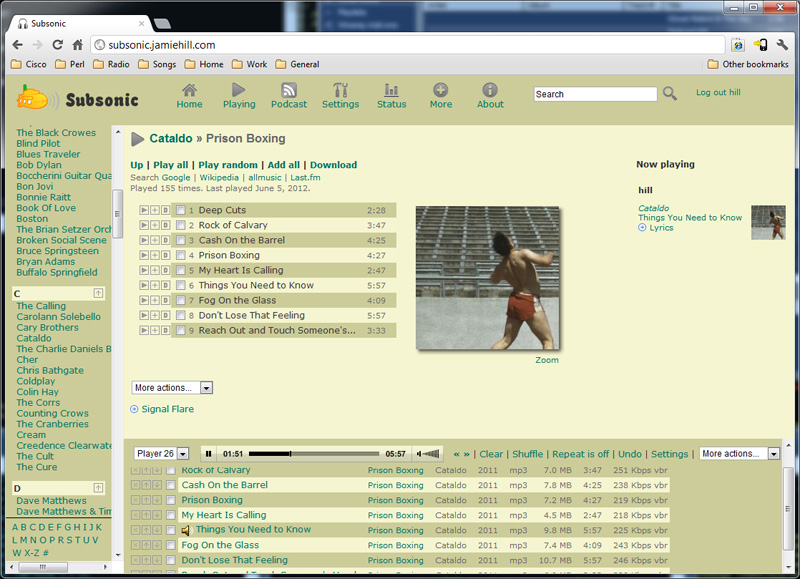 Before cloud music was even a blip on the radar.  I was frustrated with the state of the art: syncing music to my devices.  I have a pretty big music catalog and it has never been possible to sync it all to a single device.  When I was traveling I'd have to decide just what it was I thought I'd want to listen to. Inevitable, I'd want to hear something I didn't bring along.  That sent me in search of a solution, and that's when I stumbled across subsonic.  It's a donationware application that allows for streaming music from your home network to the Internet.   … [continue reading]
– Jamie @ 9:36 AM on Jun 5, 2012
Comments [0]
---
I got pulled into a problem at work yesterday. The issue is that some people (randomly) begin experiencing one-way audio on a phone call that moments before had been working fine. Packet captures revealed that when the problem occurs the audio stream makes it all the way to the IP phone, but fails to be played on the user's handset. A colleague had analyzed the data and found an anomaly around the time the audio stopped working; the RTP timestamp in the packet jumped significantly. The working theory was that maybe the phone was confused by the time jump which caused it to quit playing the audio. … [continue reading]
– Jamie @ 10:37 AM on Jul 31, 2009
---
When I was eight, Prince released 1999. This song suggested New Years Eve 1999 was going to be something for the story books. We would usher in a new century, and in the process, we would send off the previous one with a party unparalleled. I was (to quote Paul Simon) "born at the right time" — when 1999 rolled around I'd just be hitting my mid-twenties.
In the eighth grade I decided that I wanted to be an engineer. Initially, I thought chemical engineer, but after I discovered computers it quickly changed to computer engineer. … [continue reading]
– Jamie @ 1:11 PM on Dec 31, 2008
---
Way back in 2006, I wrote (here and here) about Apple's stance on viruses for the Mac.
It seems they are starting to come around.
Update:
I guess I spoke too soon. It appears Apple has pulled the tech note. They also released this statement:
The Mac is designed with built-in technologies that provide protection against malicious software and security threats right out of the box. … [continue reading]
– Jamie @ 6:57 AM on Dec 2, 2008
Comments [0]
---