Category: Photos
---
David and I did our annual hiking trip back in September. It was absolutely the hardest terrain we've ever covered. We were hard pressed to do seven miles a day. I can only imagine what it would have been like if I hadn't made significant strides in reducing my pack weight.
In a previous post I wrote about my plans to reduce pack weight. I bought the do-it-yourself G4 pattern from Quest Outfitters. I think a sensible person would have just bought the pre-made pack from Gossamer Gear. The guys in the how-to lightweight backpack books talk about how great it is to make your own equipment, and I guess I drank the Kool-Aid. The problem was I had never sewn anything with a machine; for that matter I didn't even own … Read More »
– Jamie @ 11:19 AM on Mar 7, 2009
---
I used to try and write a blog entry per photo-album, but lately I've got lazy. So instead you get the photo-album link clearance blog entry.
Apple picking @ Hurd's Orchard
Old Time Fiddler's Convention in Athens, AL
Baltimore
Christmas @ Jen and Rob's
– Jamie @ 9:05 AM on Feb 10, 2009
Comments [0]
---
This is just a quick note to say congratulations to Joe and Tonya — Congratulations! — and to share a few pictures from the occasion.
– Jamie @ 6:22 AM on Nov 19, 2008
---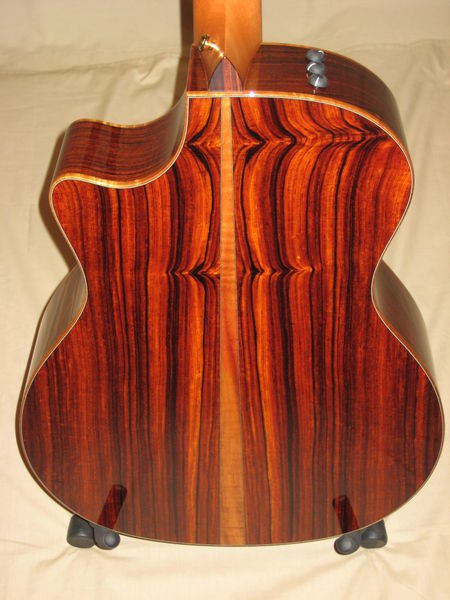 About a year ago I decided (and successfully convinced Ali) that collecting guitars and holding them as assets would be a good thing. The agreement that we settled on is that I can buy one instrument, uh I mean asset a year. I also got her to agree that my first purchase would count against 2007 even if it occurred in 2008 — quite a coup!
My first purchase came in March. I had wanted a hollow bodied guitar ever since I played around with one that John Jetmore had. I think he picked it up from a boutique dealer in Louisville. I was talking to "Uncle" Kenny about them at Thanksgiving and he turned me onto the Gibson ES-335, which is a semi-hollow body. I was really keen on one I found online which … Read More »
– Jamie @ 12:46 PM on Nov 14, 2008
---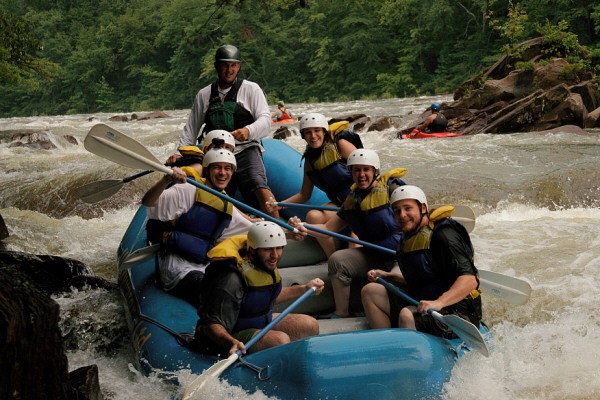 So Jamie and I went white water rafting on the Ocoee River in north Georgia the beginning of August. This was not a trip I was looking forward to. Any time I have seen white water rafting on TV I have thought to myself, "I will never do that". But, Jamie wanted to go so I was trying to be a sport about it. How could anyone enjoy 4 hours of the log flume ride at Great Adventure?
After I agreed, I checked out the website. We were doing the combo trip (whew hew – the long version). The trip included class III and IV rapids including the Olympic course. How could a first time rafter possibly survive the Olympic course? I tried not to think about it as the day drew nearer. … Read More »
– ali @ 8:46 AM on Aug 7, 2008
---