Category: Skiing
---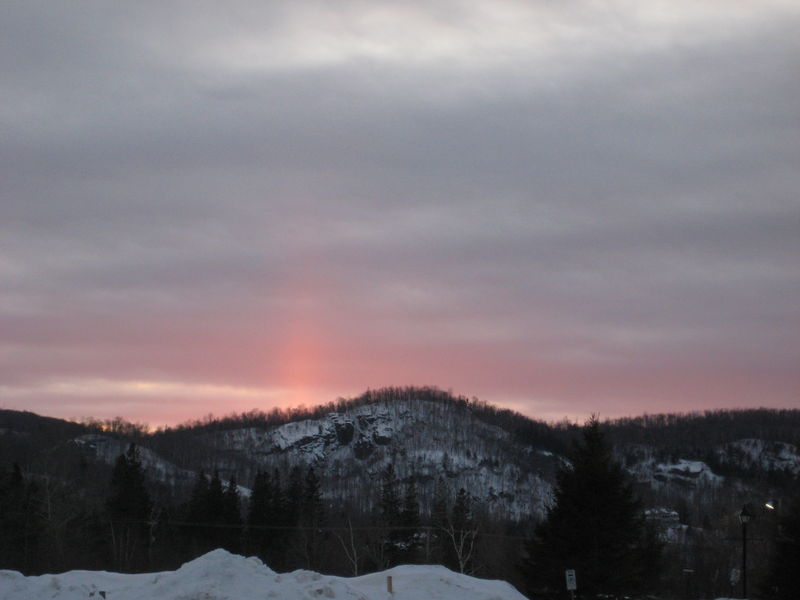 Since I started skiing back at the turn of the century, Ali and I have tried to do one major trip a year. This year we chose to go to Mont Tremblant in the Quebec Province of Canada. Several years ago I did some work with Ciena. The division I worked with was based out of Kanata in Ontario. John Kerr was the Supporting Engineer. He raved about Mont Tremblant. After Ali investigated, we were pretty excited about going. A couple of years past and I ran into John in a random restaurant in Boston, and his first question to me was, "Have you gone to Tremblant yet?" The answer was, "no," but I figured since he was still asking about it, it must be a decent place to go. … [continue reading]
– Jamie @ 11:42 PM on Mar 23, 2008
Comments [0]
---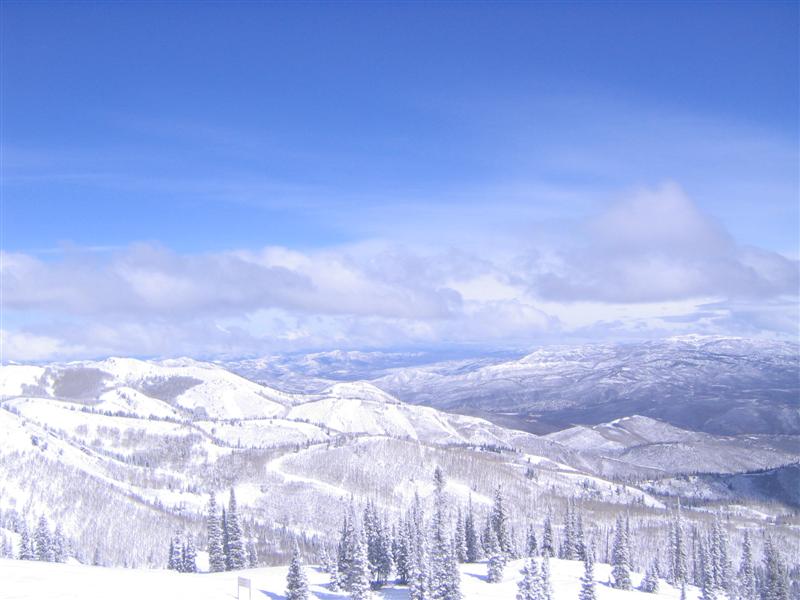 Ali and I spent last week in Utah. We stayed at the Sundial Lodge in The Canyons Resort area. We originally intended to ski at other areas like Deer Valley, but we ended up doing all of our skiing at The Canyons.
The first day was a little scary, while we explored the mountain we found a decent number of trails closed, along with typical spring conditions. It had been in the sixties over the weekend and it was around fifty on the mountain that day. At one point, we ventured up the Ninety-Nine 90 lift which took us to the highest peak on the mountain. … [continue reading]
– Jamie @ 11:15 PM on Apr 3, 2007
Comments [0]
---
A, o, oh way to go Okemo, or was it Ohio? Which ever it is Okemo certainly wasn't gone! (If you don't get the reference, let me just say, Pretenders.) Its peak rises a moderate 3,344 feet into that great expanse called the sky.
The mountain itself wasn't the best I've ever been on. It was more like a local mountain that you ski at because it's close, not because you drove four hours to ski at it. In truth, it wasn't really that bad, but Ali and I were coming off of our trip to Sunday River and I was just looking forward to being challenged again. … [continue reading]
– Jamie @ 6:08 PM on Mar 22, 2005
---
Ali and I had a great time at Sunday River. The only complaint was that it was a little on the cold side. A few days were below zero with a wind chill of negative 25. On those days we could only stay out for an hour at a time. Our hotel was great — slope-side with a heated outdoor pool and hot tub. There is nothing like sitting outside in a hot tub when it's 0 degrees and snowing. Our room had a kitchenette, which allowed us to eat breakfast and lunch in the room and save a decent amount of money (hence the shot of ali in the grocery store). … [continue reading]
– Jamie @ 6:14 PM on Feb 2, 2005
---
Well it's that time of year again; ski season is just around the corner. Last night my father in-law suggested we would be skiing in as little as four weeks. This reminded me that the new Warren Miller film should be out soon. Thus I went and checked the website and sure enough the trailer is available. This is his 55th annual film and it is currently making its way across the country. I highly recommend seeing it, or any Warren Miller film for that matter, if you have an opportunity — be warned, it will change your life. … [continue reading]
– Jamie @ 6:36 AM on Oct 8, 2004
Comments [0]
---